The ability to categorize avatars
under review
As lots of people have all kinds of avatars, why not have it so that we can categorize the avatars in different sections.
So let's say you have a anime avatar, put that in the Anime category, and avatars with sound put that in the avatars with sound section, and so forth..
Scrolling through all the avatars is a bit too much when you have too many avatars uploaded.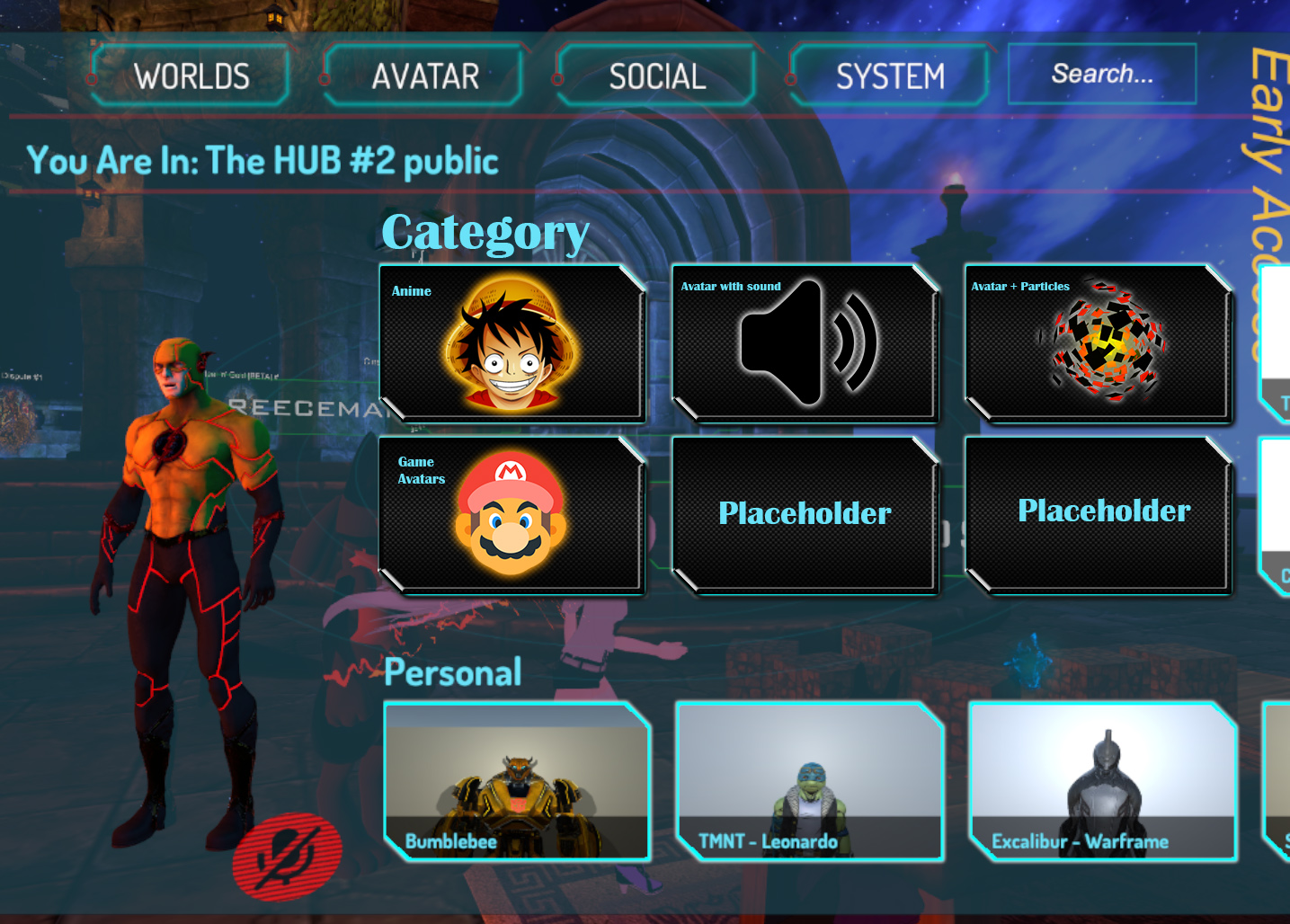 Tupper - Community Manager
marked this post as
under review
Merged in a post:
Avatar Management
When Playing VRChat and especially with Model Makers/Creators Currently there is a Simple Sorting Category such as Public, Personal, & Favorite. But it could be better!
[Problem] - A Lot of People Love to Make Their Own Models and Upload them but There isn't an Easy way of Sorting them in the VRChat UI in General.
[Solution] - I think it would be beneficial to Implement Avatar Management/Sorting to where one can Sort their Avatars into Custom Categories, A-Z Format, Favorite Category so that whatever is the Favorite it would show on the Top of the List,
[Reason] - It would Make Avatars in General Easier to Find with those who have a lot of Avatars in General and also this Idea Could turn into a Management System in general for Worlds, Avatars, etc but I am mainly talking about Avatars.
Merged in a post:
Avatar Sorting/Hiding in Menu
This would allow players with a large amount of avatars to have more control over which avatars appear first in their list, and to hide ones they don't use (say, for example, ones they've uploaded to be used as pedestals in a world, but that they're really not interested in having in their avatar menu so to speak).