[825] ghost index controllers always stuck in hands
complete
I have restarted twice and both times, the image of the index controllers is always in my hands.
this white "ghost" version is always in my hands and isnt the one you see when you open the avatar or worlds menu. that one also appears when you open them and then z-fights with the one stuck on your hand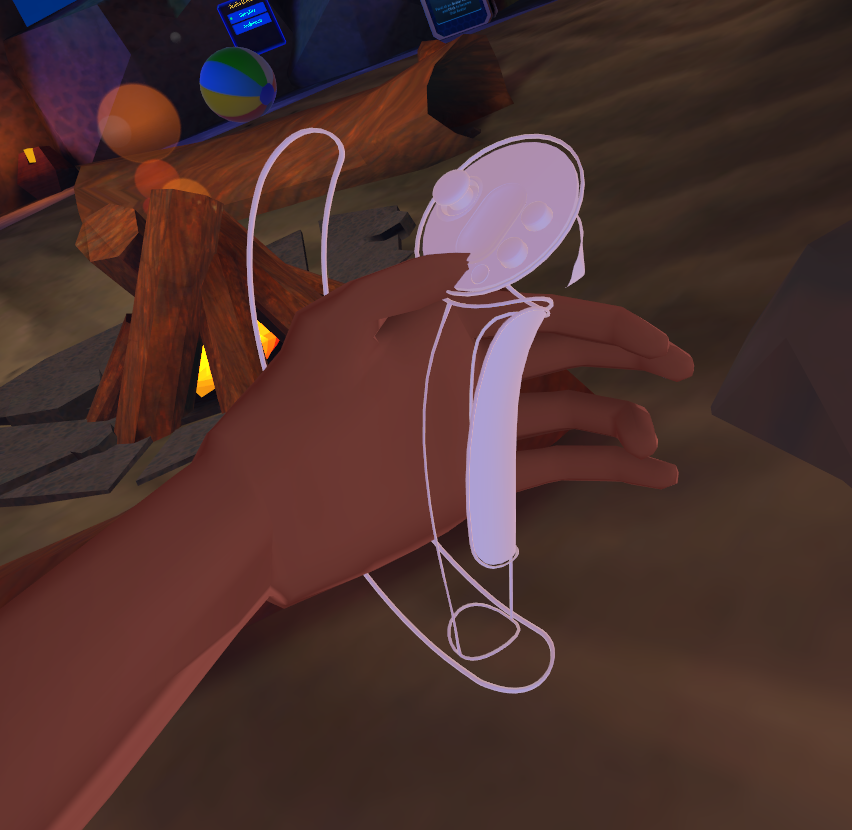 Tupper - Community Manager
marked this post as
complete
Tupper - Community Manager
marked this post as
in progress
Tupper - Community Manager
Merged in a post:
Ability to disable wire frame of Index controllers in game?
So the last game update gave us wireframes of the Index controllers in the game. Not really sure who asked for this or what possible reason it would be needed, but please please please give us a way to disable it!!! I stream and roleplay and nothing breaks the immersion faster than a Knuckles riding by on a tricycle than constantly seeing a pair of wireframe controllers in your hands. I can close the game and reopen it to get them to go away sometimes, but even then they show up the instant I get within reach of something I can interact with. Just noticed they even show up in camera pictures after taking a bunch of photos with friends. Ugh! :(
Tupper - Community Manager
Merged in a post:
Transparent Controllers Keeps Appearing
Yesterday I noticed that whenever my hand hovered anything that you could interact with, the transparent controllers appeared in my hands.
This made recording extremely difficult because the transparent controllers would show in the footage.
It looks awful when you are trying to wave or point at the camera and two controllers appear in your hands. I was wondering if anyone else is experiencing this? I know there was a report of people being stuck with the controllers in their hands, but for this issue the controllers only appear when hovering something you can interact with.